Roads is a Minecraft mod that, unsurprisingly, adds roads and related objects to your Minecraft world.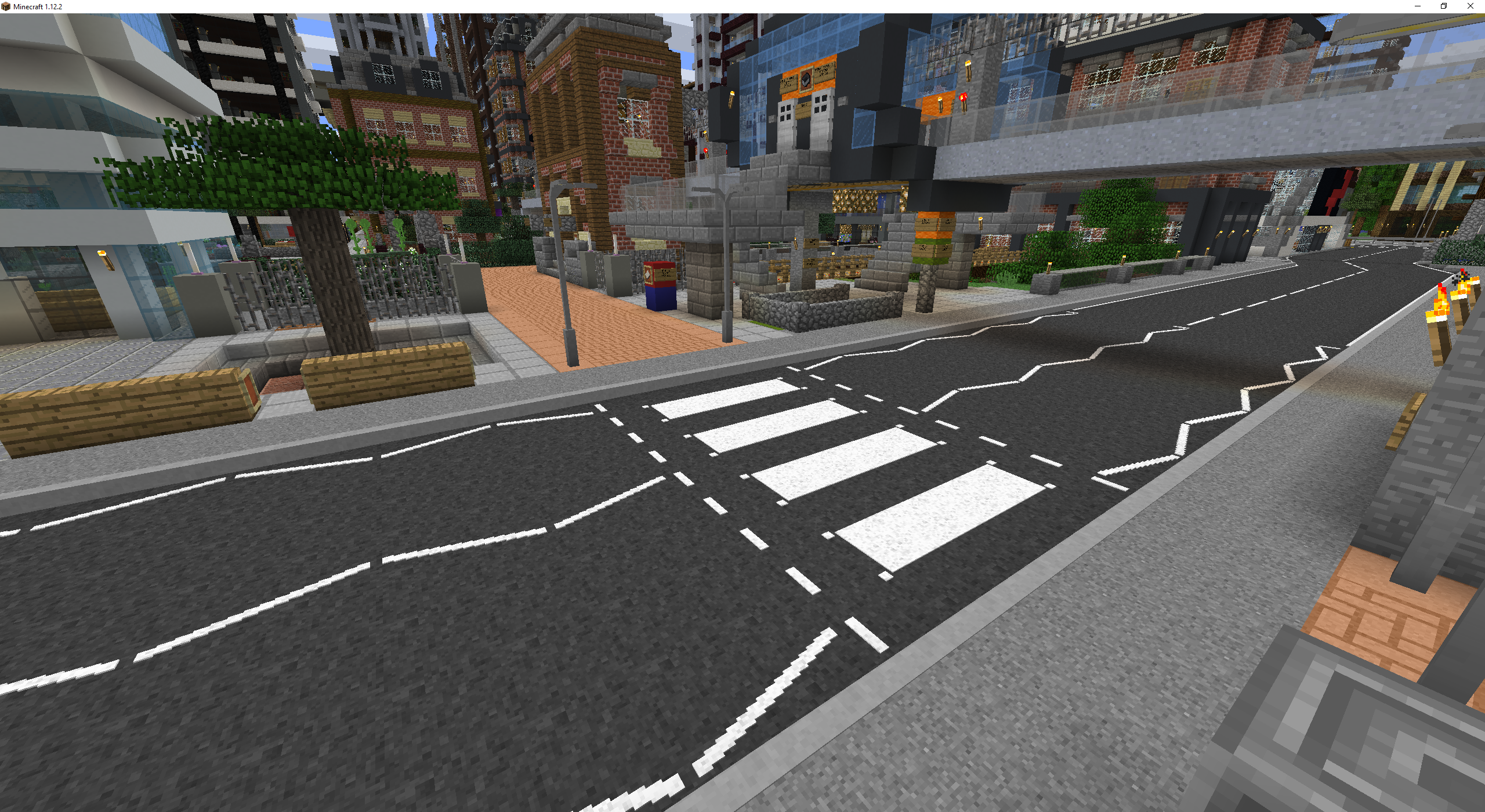 To put it in a bit more detail, the mod adds a series of "road blocks"; variations of real world tarmac and asphault, which can be varied in height from 1/16th to a full size block. These blocks can be augmented with paints using the Paint Gun, allowing you to draw hundreds of different lines, icons and texts that you'd see out on a real road. An icon local to your area is missing? Not to worry; you can even create your own paint dynamically using our JSON loader system.
The wiki & guide are currently work in progress, but you can start learning about machines here.
You can download Fureniku's Roads from CurseForge here.